Sino-Africa friendship continues to flourish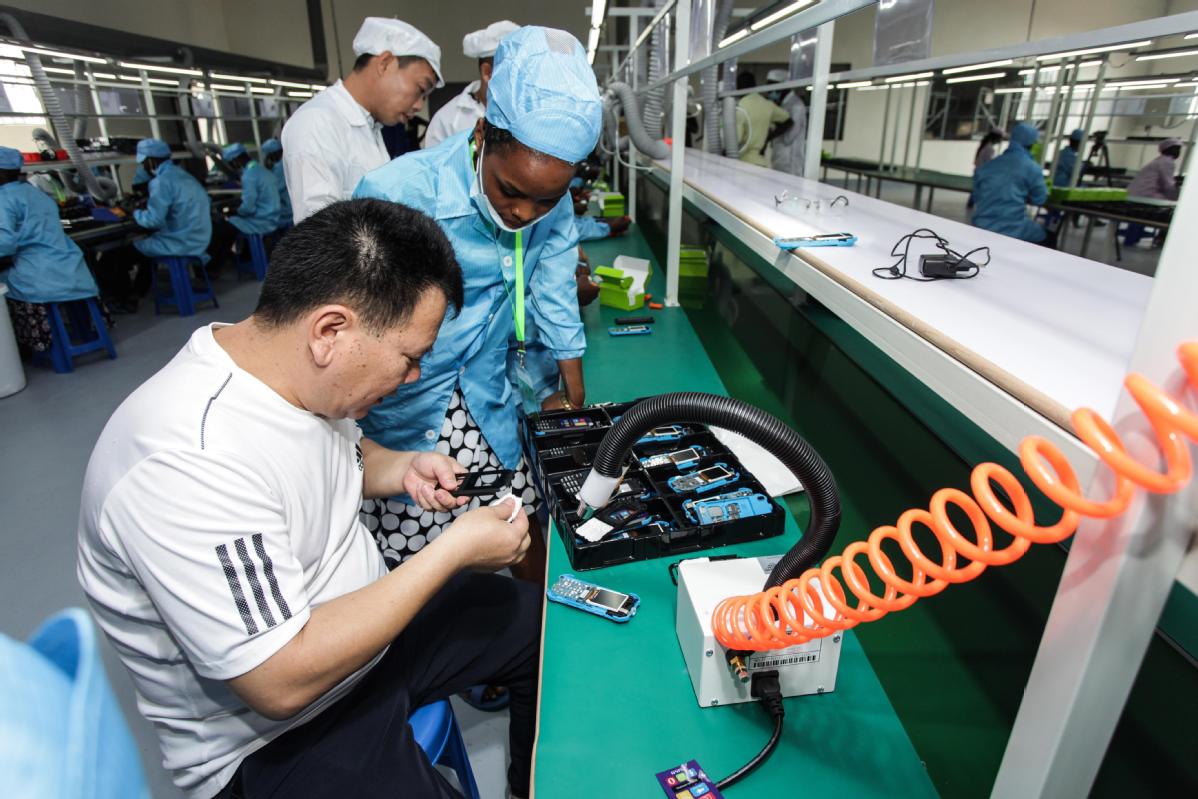 Editor's Note: The following is the full text of a written interview with Yang Jiechi, a member of the Political Bureau of the Communist Party of China Central Committee and director of the Office of the Central Commission for Foreign Affairs, by Xinhua News Agency. The interview took place on Friday upon the conclusion of his visit to Uganda, the Republic of the Congo and Senegal.
Against the backdrop of the complex and fluid international landscape, China and Africa enjoy close and frequent high-level exchanges and active interactions at various levels. This reflects the strength of China-Africa relations. What are your expectations for developing China-Africa relations under the new circumstances?
This year marks the 70th anniversary of New China's diplomacy. Over the past 70 years, the unbreakable friendship between China and Africa has stood the test of time and international vicissitudes and has continued to flourish. Developing friendly ties and cooperation with African countries has been the consistent basic policy and firm strategic direction of China's diplomacy. There is no historical baggage or ill feeling between China and Africa. Our close high-level interactions and exchanges between localities and our peoples over the years speak to our traditional friendship and are a hallmark of China-Africa friendly relations.
Since the 18th National Congress of the Communist Party of China (CPC), the CPC Central Committee with Comrade Xi Jinping as its core has set great store by China-Africa relations. President Xi Jinping has given personal attention to this relationship. Since he took office as president, he has visited Africa four times and held meetings or talks with most African leaders. He has proposed the principles of sincerity, real results, amity and good faith and of pursuing the greater good and shared interests in China's relations with Africa. This has pointed the way for and lent strong impetus to the advancement of friendship and cooperation between China and Africa.
The FOCAC Beijing Summit in 2018 was a great success and a historic milestone of solidarity and cooperation between China and Africa. Both sides agreed to build an even stronger China-Africa community with a shared future and chart the course for the further growth of China-Africa relations. Under the new circumstances, it is the shared aspirations of China and Africa to renew traditional friendship and deepen friendly cooperation. Rain or shine, China will continue to stick together with Africa, shoulder to shoulder and hand in hand, to carry forward this friendship forged by the older generation of Chinese and African leaders.
With the official launch of the African Continental Free Trade Area (AfCFTA), Africa has come to a critical stage in its transformation and development. Now is a prime time for China and Africa to advance Belt and Road cooperation. To date, 44 African countries and the African Union (AU) Commission have signed BRI cooperation documents with China. Steps have been taken to enhance synergy between China-Africa Belt and Road cooperation with the AU's Agenda 2063, the UN's 2030 Agenda for Sustainable Development, and the development strategies of African countries. China will work with Africa for higher quality and efficiency of our practical cooperation, so that together we can deliver greater benefits to our two peoples and set a fine example of mutually beneficial cooperation between developing countries.
The world is undergoing profound changes unseen in a century. A large group of emerging markets and developing countries are growing rapidly. At the same time, unilateralism, protectionism and bullying practices are on the rise in international affairs, bringing more uncertainty and instability to the world. As was underlined in the Beijing Declaration-Toward an Even Stronger China-Africa Community with a Shared Future, issued at the FOCAC Beijing Summit, China, the world's largest developing country, and Africa, the continent with the largest number of developing countries, have supported and cooperated closely with each other in international affairs. Under the new circumstances, enhanced strategic coordination between China and Africa serves the common interests of both sides and contributes more to upholding multilateralism and equity and justice. Both China and Africa firmly safeguard the international system underpinned by the United Nations, the international order anchored on international law and the multilateral trading system centered on World Trade Organization rules. No matter how the international situation may evolve, China will stand firm with Africa to jointly uphold the legitimate rights and interests of developing countries, safeguard multilateralism and international equity and justice, and contribute to the building of a new type of international relations and a community with a shared future for mankind.