Taking fast track to freeski success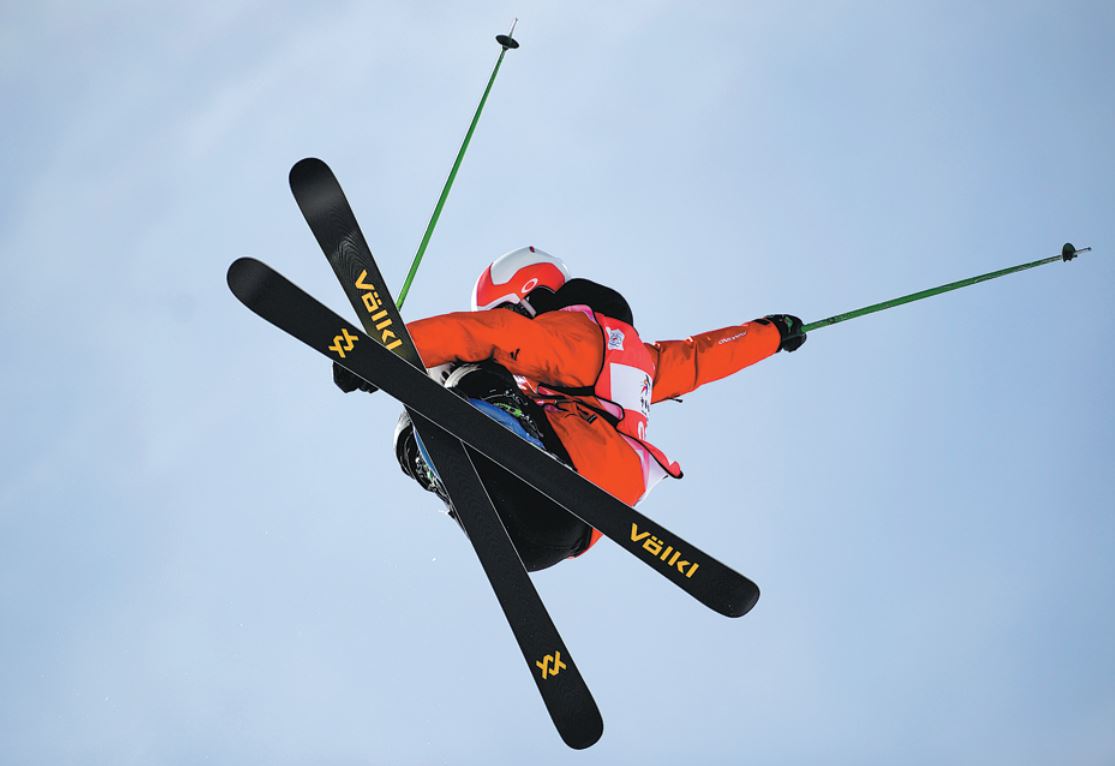 With American coaching great Elana Chase on board, hopes are high China can challenge for medals at 2022 Olympics
Nurtured by one of the sport's most decorated coaches, China's fledgling freeski halfpipe team is determined to do the country proud at the 2022 Beijing Olympics. And with renowned American coach Elana Chase at the helm, the squad's podium ambitions are more than just wild dreams.
Chase has masterminded multiple Olympic golds for the United States, and with a number of World Cup medals already in the bag this season, it hasn't taken long for the Chinese team to reap the benefits of her expertise.
"I try to bring all of that information with me to Team China and provide this young team with as much knowledge as I can in two years so we perform well at Beijing 2022," Chase told China Daily on Friday during the World Cup's third leg at Genting Resort Secret Garden in Zhangjiakou, Hebei province.
Competing under blue skies and calm winds at the Olympic venue which will stage freestyle skiing and snowboarding, Chinese teenager Li Fanghui executed a smooth combination of spinning tricks to win the women's bronze medal with 86.5 points behind Russian winner Valeriya Demidova (92.5) and Canada's Rachael Karker (88.75).
That podium success follows firstplace and runner-up finishes for teammates Zhang Kexin and Eileen Gu at the season opener in Cardrona, New Zealand, in September.
The freeski halfpipe involves athletes launching themselves off a U-shaped ramp to perform aerial tricks.
Judges rate the runs on amplitude, difficulty, variety and execution. Each competitor has two runs in the qualifying round and three in the final.
The Chinese team is comprised entirely of teenagers, with Mao Bingqiang the oldest at 18.
Compared to their foreign counterparts, who generally start skiing as early as 3 years old, the Chinese are all relative latecomers to the sport, having first taken to the snow aged 10 or older.
However, Chase is confident her charges are still pliable enough to be molded into Olympic medal contenders. "I think being young is an advantage because with good coaching and training they can create new good tricks and new good habits," she said.
"We don't have to try to break old bad habits, so it's only good stuff moving forward. I think they have a good opportunity with such a young team."
Honing her coaching knowledge at the Ski and Snowboard Club Vail in Colorado, Chase has helped multiple American teenagers mature into champions, such as two-time Olympic gold medalist David Wise (2014 and 2018), Torin Yater-Wallace, who at 15 in 2011 became the youngest Winter X Games medalist, and 2019 X Games winner Alex Ferreira.
In total, Chase's charges have amassed 20 X Games medals over the past two decades. Now she is focused on adding young Chinese talent to that list.
"We helped them transition from unknown skiers to famous skiers. We are trying to do the same with Chinese skiers," she said.
By tailoring training to each skier, Chase has managed to make an instant impact with Team China.
Just a month into her tenure, Mao won his first international meet-the Australia New Zealand Cup at Cardrona in August-with a run that included two 1260 tricks (threeand-a-half rotations).
"She's really hands-on in training and she will be there at each critical spot in the pipe to observe and help you correct your skills once you are developing a new trick," said Mao, a native of snowy Heilongjiang province who finished 20th out of 27 athletes on his Olympic debut in Pyeongchang last year.
Mao was the only Chinese male to successfully negotiate Friday's qualifiers, but with Chase on side, he's sure he'll soon have company from teammates in future finals.
"I believe the lack of presence of Chinese men in the final runs of major events won't last long," Mao said.
"It is my biggest motivation to prove that China also belongs to the top group of men's halfpipe."
While China's halfpipe freeski squad is a work in progress, the nation has been a major force in freestyle aerial skiing since Han Xiaopeng's Olympic gold at the 2006 Turin Games.
Last weekend, China showed it remains an aerials powerhouse, with veterans Xu Mengtao and Qi Guangpu claiming the women's and men's gold medals respectively at Shimao Lotus Mountain Ski Resort in Changchun, Jilin province.
China's 2018 Olympic silver medalist Jia Zongyang finished second in the men's event.