An enlightened man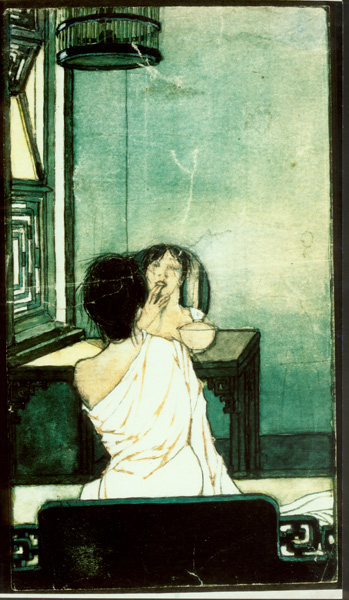 An exhibition featuring the surviving works of Wen Yiduo, an early leader of the China Democratic League and the poet famed for Songs of Seven Sons, is taking place in Beijing, Fang Aiqing reports.
An exhibition held in Beijing reveals the fine art talent of a modern Chinese poet and patriot of the early 20th century who is widely regarded for his literary achievements and heroic sacrifices.
It also sheds light on how a close circle of intellectuals of the time shared a high level of academic and cultural attainment that went on to lay the foundation of today's contemporary art and cultural practices.
Wen Yiduo (1899-1946), one of the early leaders of the China Democratic League, was shot dead in Kunming, Southwest China's Yunnan province, on July 15, 1946, during the civil war.
He died just several hours after he stood up at a memorial assembly to defend his fellow league member Li Gongpu, who was assassinated several days earlier, and openly criticizes his murderers-agents of the Kuomintang-and called for peace and democracy.
In memory of the 120th anniversary of Wen's birth, the exhibition at the Chinese Academy of Oil Painting, affiliated to the Chinese National Academy of Arts, running through Tuesday presents a variety of works, from book cover designs and illustrations, to seal cutting, calligraphy and sketches, as well as letters to his family and enlightened circle of friends.