Year-ender: 10 major BRI events in 2019
Editor's note: The Belt and Road Initiative (BRI), proposed by China in 2013, focuses on policy coordination, connectivity of infrastructure, unimpeded trade, financial integration and closer people-to-people exchanges in Eurasia, Africa, the America, and Oceania to seek common development and prosperity.
2019 witnessed progress of the initiative and closer cooperation among the BRI participating countries. By the end of October this year, China has signed cooperative documents with 137 countries and 30 international organizations. Let's take a look at major events over the past year.
Italy becomes first G7 nation to join the BRI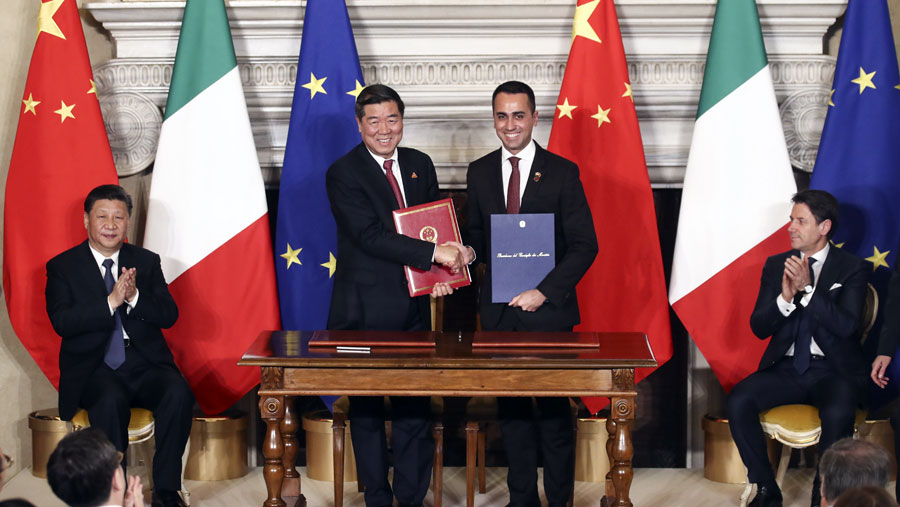 On March 23, Italy became the first of the Group of Seven industrialized nations to sign a memorandum of understanding to jointly advance the construction of the Belt and Road during President Xi Jinping's state visit to the country.
The two countries realize the huge potential of the BRI in promoting connectivity, and stand ready to strengthen the alignment of the BRI and Trans-European Transport Networks and deepen the cooperation in ports, logistics, marine transportation and other areas, said a joint communique issued by the two countries.
According to the communique, the two sides have agreed to advance the China-Italy comprehensive strategic partnership in the spirit of mutual respect and mutual benefit for win-win outcomes.